It has been a very busy fall, and we thought you might like a quick update on the goings on

Green Modern Kits will be in The Wall Street Journal's Smart Money Magazine in February,
and we will send out that article when it becomes available. Reflecting
on the interview, it gave me an opportunity to define what makes us different from the rest of the prefab industry: our focus on passive solar, affordable modern prefab house kits that you can then finish according to your
own
style and budget.
The Virginia Prefab Green Home had an Open House in September and was a hit!
Despite
days
of cold, driving rain, about fifty people drove under a sunless sky from as far as Maryland and North Carolina to visit the net zero prefab house.
David Day, LEED AP, came down from his green building practice in Charlottesville to speak, along with the contractor, Ron Bernaldo.
We were all impressed with the depth and amount of questions from the attendees and look forward to
our next prefab open house... coming up in April!

Attendees were able to see for themselves how, even without systems installed, the
net zero passive solar green home
is built to function- it was noticeably warmer inside the prefab vs. the icy rain outside; we even had to open windows.
Green Modern Kits
has begun work on a new
prefab green home
in Colorado, and we are beginning several new projects which I will discuss further in the new year, so keep your eyes peeled on the
Recent Projects
page.
Our partner,
Rainwater Management Solutions
, is providing filtration for a
1 million gallon
rainwater harvesting system at
The
Gates Foundation
headquarters! Imagine what they could do for your prefab house kit!
Grace Street's sister company, 3north,
was honored at the AIA's gala at the Center for Virginia Architecture in November,
http://bit.ly/2GEYbt.
You may recall
Grace Street
designed our two story
prefab green home, The R1 Residential
.
3north
is also planning a new urban zone with hotels, a spa, and restaurants in Louisiana... all around a vibrant town square.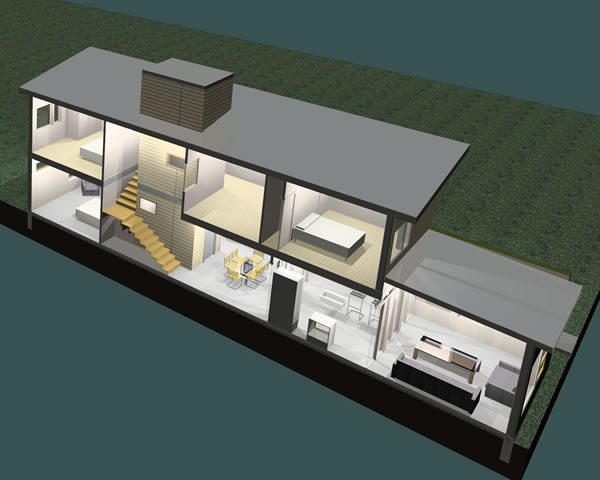 We have some important updates for you regarding
more systems partners
, to make your prefab house kit more easily net zero and off grid if you like. In approved states, it will reduce the size of your septic field, and enable your waste water systems process to be much more environmentally friendly. Coming soon.
Still curious about the next Virginia Prefab Open House?
I will add more details later, but
can
tell you it will be the weekend of April 10th, to coincide with
Appomattox History Weekend
.
...And that's our Prefab Update!