Greetings from Green Modern Kits!
If you hadn't heard, there is a new prefab house kit construction project underway in the Pacific Northwest from our sister site, Green Cabin Kits.
Yes, the modified Dogtrot Mod Passive Solar Modern Prefab House in the Pacific Northwest begins.
Ok now let's dig into this prefab construction project!
Here are more pictures of our standard Dogtrot Mod modern prefab house so you can better see what the client changed: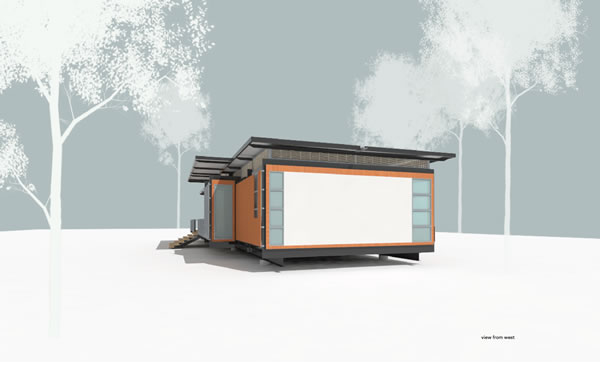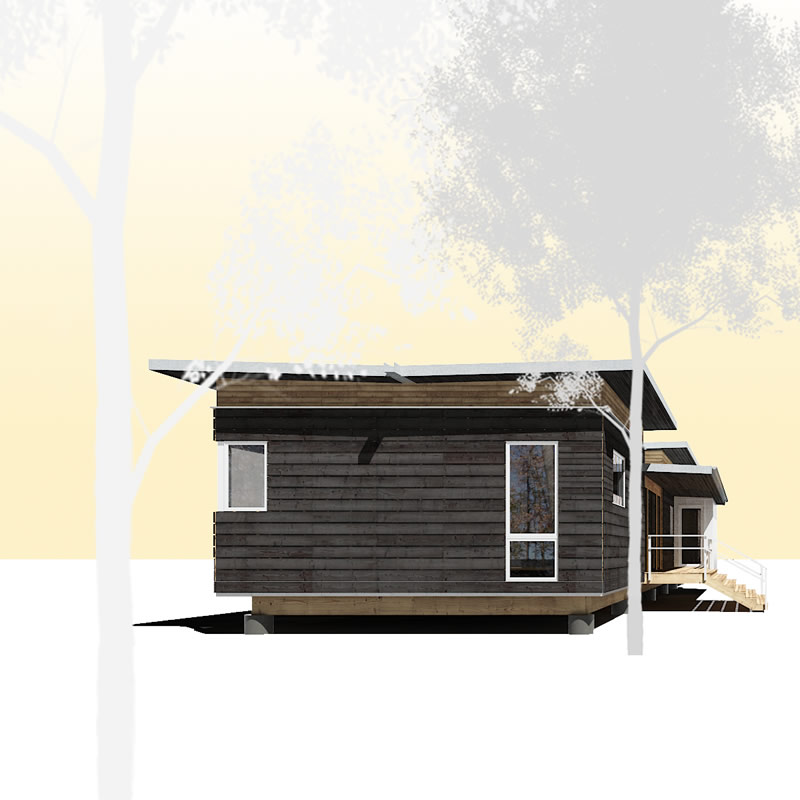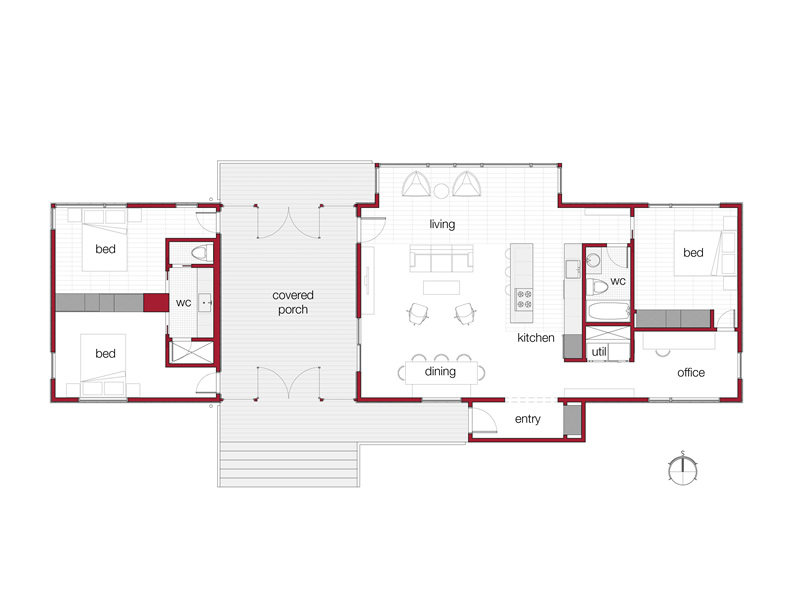 Now THIS prefab house, a modification of our Dogtrot Mod in the Pacific Northwest, will henceforth be referred to as...
Wolftrot.
First: Wait. What happened to the Dogtrot Mod?!?
The clients extensively changed it!

They enclosed the breezeway to accommodate for their Northwest local conditions.
The breezeway is now a solarium!
They also changed the roofline to address snow loads / local conditions, as well as to add solar.
There is a basement!
HOWEVER, the basement is in just one area, and the rest of the Wolftrot prefab house rests upon slab.